Our Patented Foam Cement Panels have many advantages over conventional building methods due to its Low Thermal Conductivity, Light Weight Materials, Excellent Sound Insulation, A Level Fireproof, Long Life Span and Faster Installation Time.
Our system is fully certified with , SGS and ISO certifications and has been used for the construction of Affordable Housing, Apartments, Schools and Hospitals throughout the world.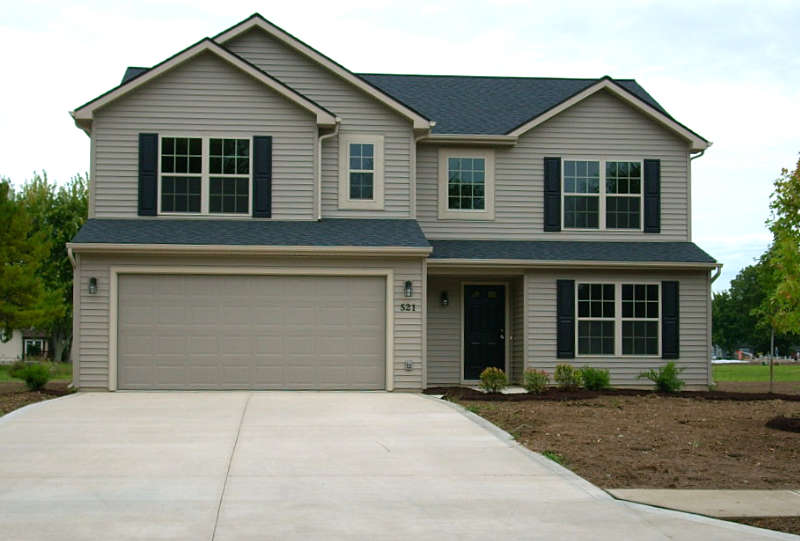 Advantages of Foam Cement Construction


98m²  Foam Cement 3 Bedroom House
Our panels are brought to site and erected without the need for excessive temporary works, craneage and scaffolding. This results in small weights easily handled by general operatives and reduces the need for large scale structural pieces with their excessive health and safety difficulties.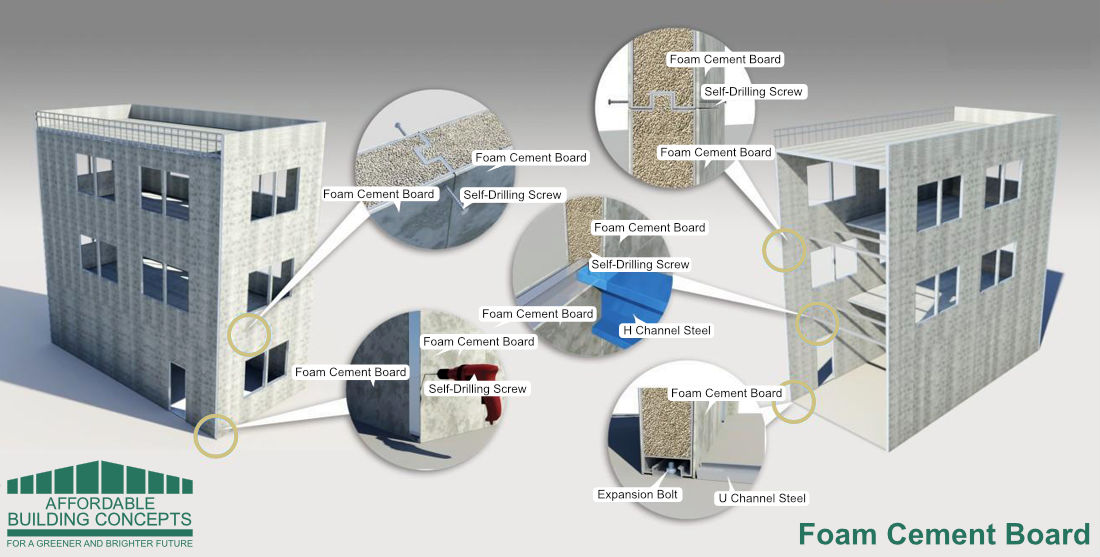 Foam Cement Specifications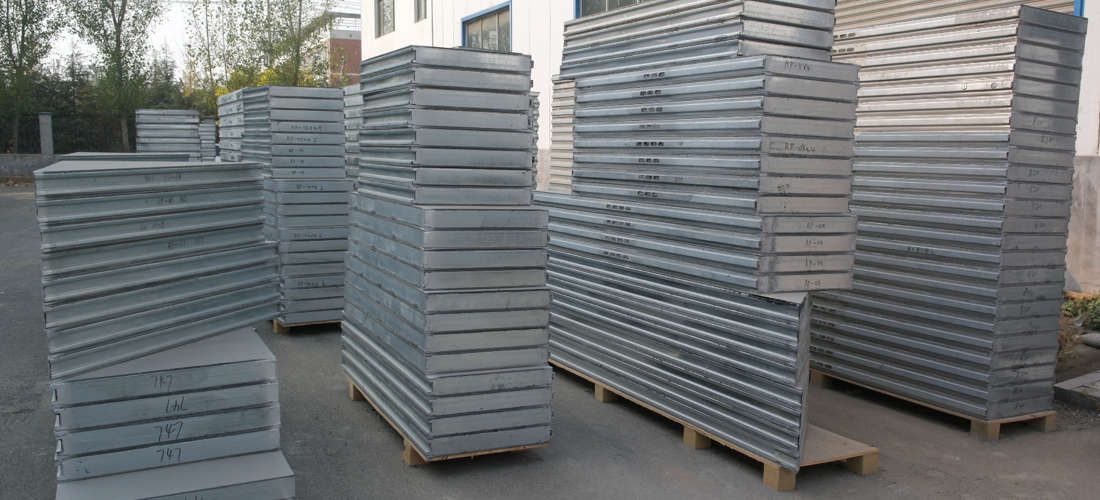 | | 65mm Thickness | 90mm Thickness | 116mm Thickness | 140mm Thickness |
| --- | --- | --- | --- | --- |
| Appearance Quality & Dimensions Variation | d1=0 | d1=0 | d1=0 | d1=0 |
| Surface Density | 56.3kg/m2 | 73.2 kg/m2 | 92.4 kg/m2 | 120 kg/m2 |
| Anti-pressure strength | 5.5 Mpa | 8.2 Mpa | 3.6 Mpa | 4.2 Mpa |
| Moisture Rate | 3.60% | 4.40% | 3.70% | 3.70% |
| Soften coefficient | 0.8 | 0.85 | 1 | 0.81 |
| Anti-bending damage load / Times over dead weight | 3 x (no damage) | 3 x (no damage) | 3 x (no damage) | 3 x (no damage) |
| Anti-impact performance | No cross creak on panel | No cross creak on panel | No cross creak on panel | No cross creak on panel |
| Single Point hanging strength | No cross creak on panel | No cross creak on panel | No cross creak on panel | No cross creak on panel |
| Fireproof Limit | 4 Hours | 4 Hours | 4 Hours | 4 Hours |
| Heat Transfer | 0.1522 Wm2 | 0.1427 Wm2 | 0.1229 Wm2 | 0.1036 Wm2 |
| Dry shrinkage value | 0.3 | 0.3 | 0.3 | 0.3 |
| Radioactivity–Internal Exposure Index | 0.1 | 0.1 | 0 | 0 |
| Radioactivity–External Exposure Index | 0.22 | 0.1 | 0.2 | 0.02 |
| Sound Insulation | | 37(0-2)Db | | 44(0-2)Db |