[rev_slider alias="abcslider0001″ /]
Living + Leisure House + Home Office
Energy & IT Total Solution
Affordable Building Concepts Ireland are delighted to announce we have agreed an exclusive partnership with the company E-Sol Tech Ltd, South Korea, http://www.e-soltec.co.kr for the exclusive sales, installation and services of its product range for the European & UK markets. ABC and E-Sol Tech have established a quality partnership based on mutual ethical business principles that augers well for long term professional cooperation and development.
Composed of high quality recyclable materials the ABC/E-Sol Tech Living-Leisure House is a multi-purpose solution to many modern day situations. A compact high strength structure allows for a durable long life (20 years plus) quality accommodation that benefits from underfloor heating, waste heat retrieval systems, excellent heat circulation, and superior insulation materials that prevent interior dew condensation.
Capable of accommodating up to 8 people solar panels can be fitted that extend out for increased efficiency ABC/E-Sol Tech Living-Leisure House can be fully fitted out to include Kitchens and Bathrooms for modern day living. E-Sol Tech are a byword for quality and innovation in International Markets through its range of Living -Leisure and solar energy products all of which are produced to comply with the most stringent international standards.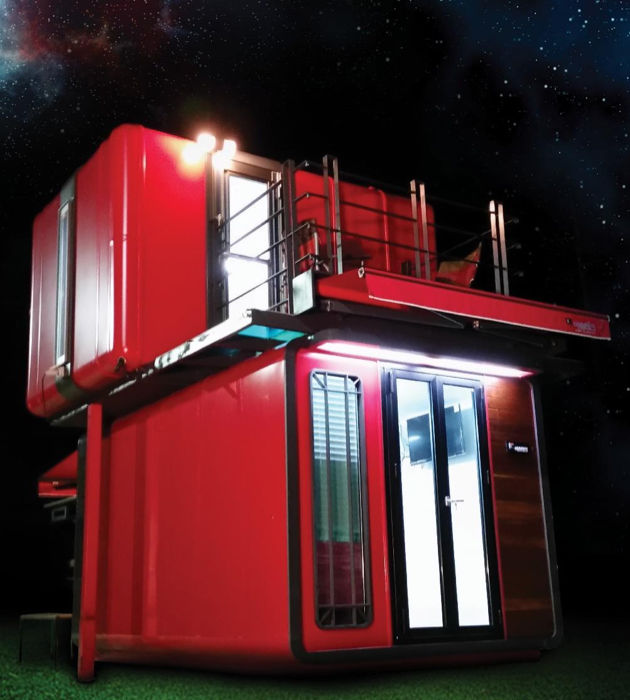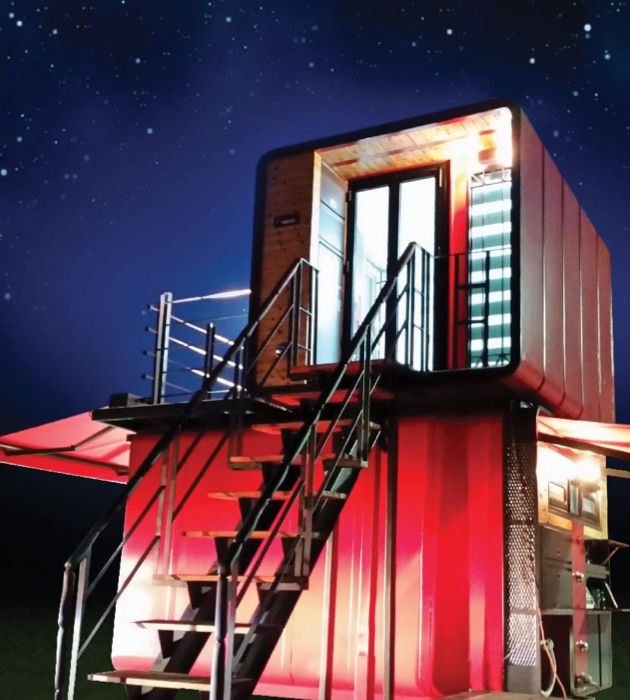 We create products keeping in mind our customer's values and interests, paying attention to every detail.
Features
Energy Saving Technology
Low Maintenance Cost
Lower Running Costs
Easily Recycled
High Resale Value
Lower Carbon Footprint
Customisation Available
Suitable For All Weather Conditions
Product Awards


E-Sol Tech received 2 special awards for Excellent Design and Eco-friendly Technologies.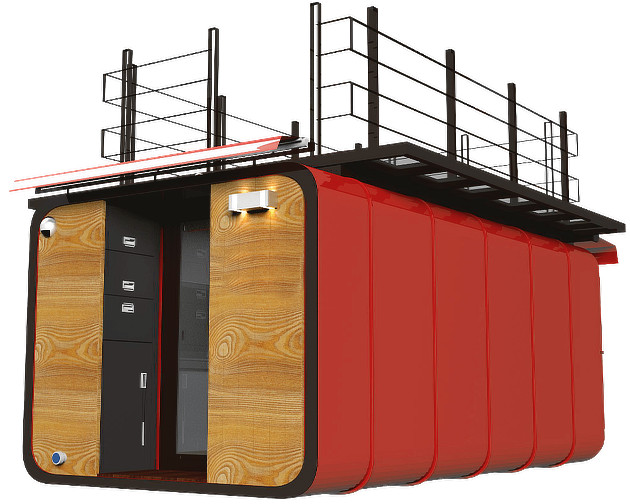 Ideal For Many Applications
Quality solution for homeless people

Refugees / Asylum seekers

Airline Crew accommodation

Work camps- construction, mining workers

Luxury weekend retreats

Athlete's villages

Immediate quality replacement for sub-standard housing

Exhibition Booths

Popup Shop

Artists workshops

Exhibition pods

Building site sales office

Garden offices

Summerhouses

Roadside sales / catering units

Glamping

Sports changing rooms to include shower facilities.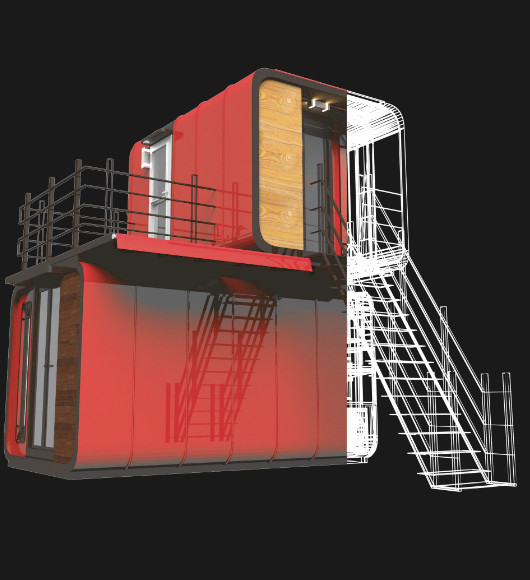 ABC E-House Presentation

 ABC E-House

 ABC Performance evaluation report E-House

 ABC Pop Model Brochure

 ABC Smart Brochure

 ABC Thermo-Graphic Test

 ABC Transformer Brochure

 ABC Two Floor Model Brochure

 ABC Energy Saving Module House Technical Specifications

 ABC E-House Overlook
Telephone: +353 91 792892 / 792895
Address: Carnmore, Oranmore, Galway, Ireland.